Alien Races Found in Kin
Feel free to edit and expand on this list.
Asari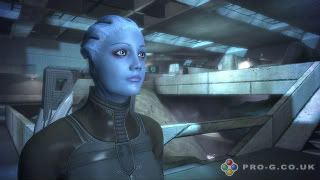 The asari, native to the planet Thessia, are often considered the most powerful and respected sentient species in the known galaxy. This is partly due to the fact the asari were the first race achieve interstellar flight.
A mono-gender race—distinctly feminine in appearance—the asari are known for their elegance, diplomacy, and biotic talent. Their millennia-long lifespan and unique physiology which allows them to reproduce with a partner of any gender or species gives them a conservative but convivial attitude toward other races.
(from Mass Effect)
Hath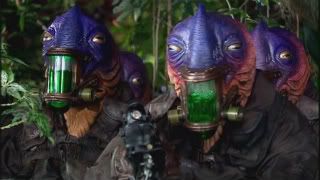 The Hath are a humanoid race with purple and orange, fish-like skin and small headcrests running along the top of their heads. They are slightly taller than most humans. They breathe nutrient liquid rather than air. On Kine, they use a breathing structure attached to their mouths.
(from Doctor Who)
Salarian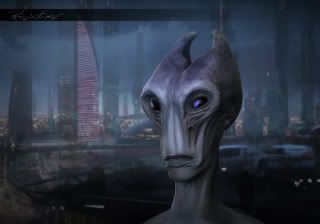 Salarians are warm-blooded amphibians native to the planet Sur'Kesh. Salarians possess a hyperactive metabolism; they think fast, talk fast, and move fast. To salarians, other species seem sluggish and dull-witted. Unfortunately, their metabolic speed leaves them with a relatively short lifespan; salarians over the age of 40 are a rarity.
Salarians are known for their observational capability and non-linear thinking. This manifests as an aptitude for research and espionage. They are constantly experimenting and inventing, and it is generally accepted that they always know more than they are letting on.
(from Mass Effect)
page revision: 2, last edited: 14 Apr 2012 22:19